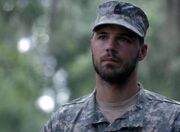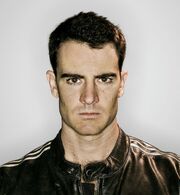 Happy Memorial Day to everyone here at the Secrets and Lies wiki!
While everyone loves their barbecues, picnics and family outings, let us not forget the real reason for the season. To honor and memorialize those who have sacrificed their lives to defend our country and keep it safe.
And even Secrets and Lies had its soldiers. Paul Murnane, Scott Murphy, Cornell's sister and Cornielle's brother come to mind. And while the aforementioned soldiers didn't lose their lives during the Iraqi War, they still gave their lives, and would have, to defend the country they fought so hard for.
So if you know a veteran, remind them of how thankful you are of their service. And while you are kicking back watching Secrets and Lies eating a hamburger and waving a flag, let us not forget all those soldiers who never made it home. It's because of their sacrifice that we can live in peace.