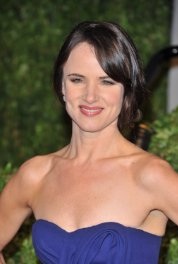 Juliette Lewis
Actor Information
Character Information
Juliette Lewis is an American starring actress who plays the role of Detective Andrea Cornell in the American series "Secrets and Lies".
Biography
Juliette Lewis has been recognized as one of Hollywood's most talented and versatile actors of her generation since she first stunned audiences and critics alike with her Oscar-nominated performance as "Danielle Bowden" in Cape Fear (1991). To date, she has worked with some of the most revered directors in the industry, including Martin Scorsese, Woody Allen, Lasse Hallström, Oliver Stone and Garry Marshall. Whether lending dramatic authenticity or a natural comedic flair to her roles, Lewis graces the screen with remarkable range and an original and captivating style.
Filmography
Film
Television
Appearances
Ad blocker interference detected!
Wikia is a free-to-use site that makes money from advertising. We have a modified experience for viewers using ad blockers

Wikia is not accessible if you've made further modifications. Remove the custom ad blocker rule(s) and the page will load as expected.