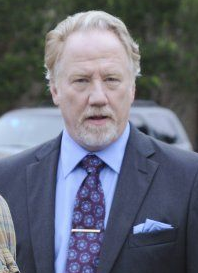 John Garner
Biographical Information
Professional Information
Physical Description
Family Information
Character Information
John Garner was a criminal attorney in the first season of the American version of "Secrets and Lies". Hired by Christy Crawford via an anonymous $25,000 security retainer, John defends Christy's husband, Ben Crawford, until Ben advises against counsel, and fires his lawyer in the series' finale episode, "The Lie".
Personality
Physical Appearance
Biography
Background
Season 1
Appearances
Ad blocker interference detected!
Wikia is a free-to-use site that makes money from advertising. We have a modified experience for viewers using ad blockers

Wikia is not accessible if you've made further modifications. Remove the custom ad blocker rule(s) and the page will load as expected.