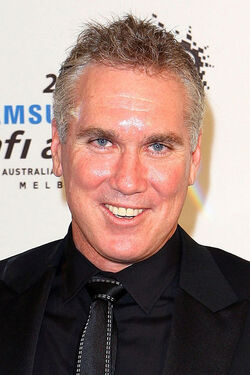 Damien Garvey
Actor Information
Character Information
Damien Garvey is an Australian actor who plays the role of Stuart Haire in the Australian version of "Secrets & Lies". Making his debut on the episode "Episode 1", in the series' first season, Damien plays the role of a laywer who specializes mainly in divorce law. He steps in to help represent Ben Gundelach, only to refuse to represent him by "Episode 3", as he doesn't have experience in criminal law, and Ben definitely needs a criminal lawyer. He's more than happy to help Ben's wife, Christy, however, proceed in filling out divorce papers against Ben, but he sticks around, and is last seen in the series' finale episode, "Episode 6".
Biography
Filmography
Film
Television
Appearances
Ad blocker interference detected!
Wikia is a free-to-use site that makes money from advertising. We have a modified experience for viewers using ad blockers

Wikia is not accessible if you've made further modifications. Remove the custom ad blocker rule(s) and the page will load as expected.